Team of the Year – who should be in
Team of the Year is always a widely spoken about topic come the start of the new year, as media platforms continue to emphasise comparisons between players. If there can be a best player in the world for that year, then there can also be a best team in the world for that year, and when people can then people will. So, just who had the best individual 2021 and deserves to be in the Team of the Year?
Disclaimer: the team will not follow regular formation standards and will be split into a Goalkeeper, 4 Defenders, 3 Midfielders and 3 Attackers to avoid any forced in or out players due to formation expectations.
GK – Mendy or Donnarumma
For most positions I will give multiple options if it is too close to call, such as the number 1 of the team. Both keepers make solid arguments for the opening position as Mendy won the biggest club competition possible and Donnarumma won the second biggest International competition available to him and won player of the tournament, whilst both also saving their respective clubs on several occasions.
Despite Donnarumma having an excellent 2021, including a free move to PSG, it could be his place at the French giants that take his spot away as number 1. Not because there is anything against PSG, but because he isn't even consistently their number 1, donning the number 50 and making less appearances in his time since joining than Keylor Navas. The Chilean is nothing to turn your nose up at either, as he deserves his place in the starting line-up time after time. Mendy on the other hand sees no competition even close to him in Chelsea, despite the most expensive goalkeeper of all time sitting on the bench behind him.
Defender 1 – Rudiger
Staying in Chelsea, Rudiger deserves in large parts some credit for the shift the back line put in to defend Mendy, stepping up his game to have the biggest year of his career, winning the UCL against Manchester City in May as well as playing every minute for Germany in the Euros until their unfortunate loss to England in the round of 16.
Defender 2 – Joao Cancelo
For me, the best defender of the past year with only a Premier League title to show for it. In particular the final 3 or 4 months of the year, Cancelo was simultaneously the best left back and right back in world football, seemingly not dropping an inch of talent despite the side he was put onto. The Portuguese fullback has excelled at City in Pep's system, consistently bringing defensive and attacking returns week in week out.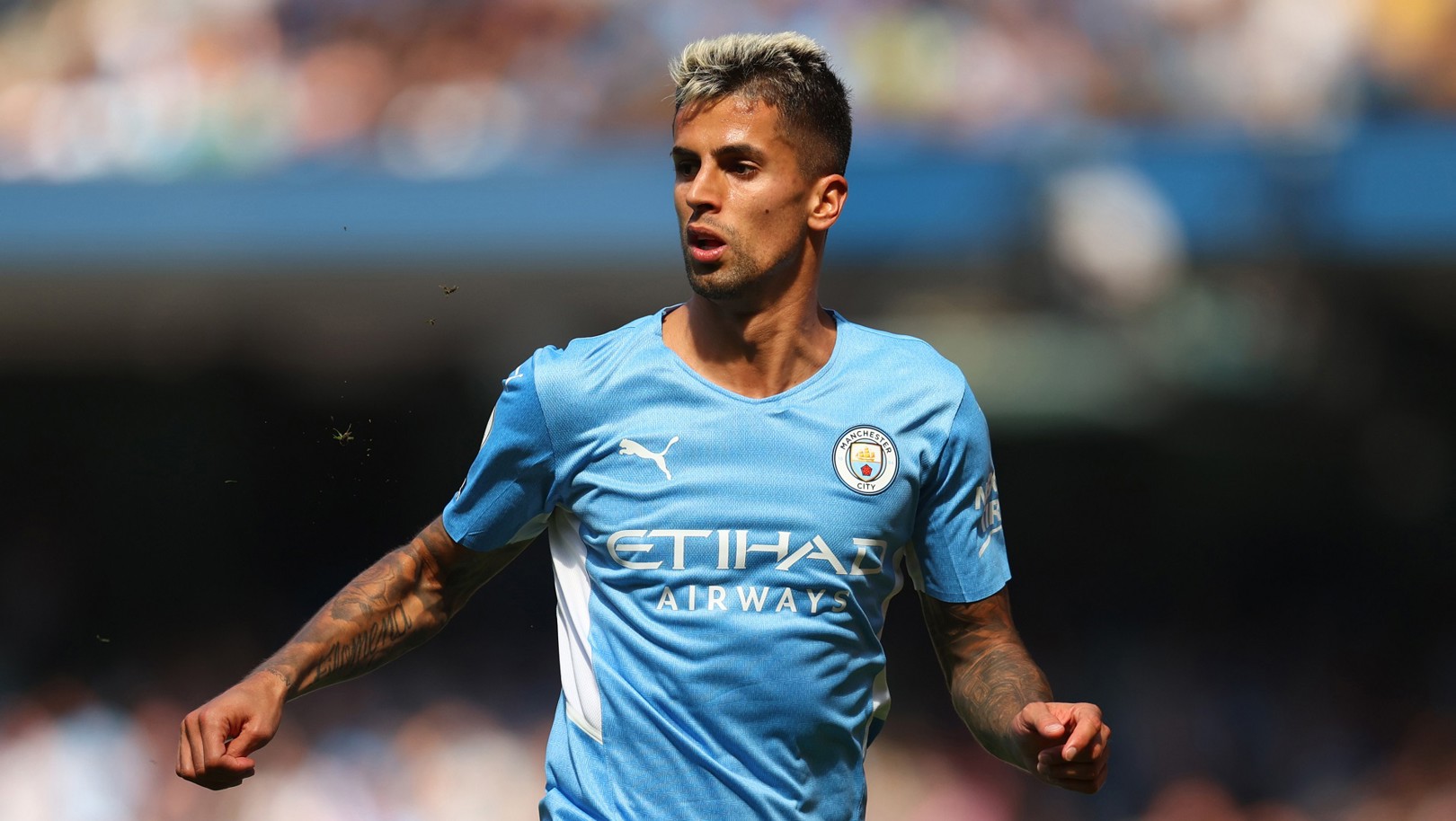 Defender 3 – Spinazzola
Leonardo Spinazzola had an exceptional Euros, playing with perfect aggression and reaction time in each minute he played. He brought home 2 man of the match awards from 4 appearances, unfortunately picking up a tournament ending injury for the Italian in the fifth game. The loss of Spinazzola is what highlighted his excellence in the tournament, as Italy became visibly slower and slightly more lacklustre in his loss. I truly believe had he not been injured; he would have won player of the tournament and I know I am not alone in that sentiment.
Defender 4 – Ruben Dias
Dias is the only part of the defence that feels like it should be in question, as genuine arguments can be made for Chiellini, Bonucci and Marquinhos. This decision purely came down to the size of impact they had, and despite it not being Dias' peak year, I still feel confident in saying he brought more to City with his presence than others did. Without Dias in the side, it is a genuine plausibility that City would not have won the league as he showed his class the most consistently. That being said, I don't think anybody can be too upset if he is changed out for any of the 3 mentioned before.
Midfielder 1 – Jorginho
Undoubtedly, Jorginho will be looked back on as one of the weaker players amongst this list, there is no doubting that. However, it cannot be overlooked that he was an integral part to both Italy's success in the Euros and Chelsea's success in the Champions League. He was a consistent starter on both sides when both were spoiled for options. He may not play the prettiest football, but he clearly works and that is an undeniable fact at this point.
Midfielder 2 – Kimmich
Joshua Kimmich is the best midfielder in world football currently and my mind cannot be changed on the matter. Despite missing the last 6 games of the year due to Covid, he still has an outrageous pull for just the 2021/22 season, being directly involved in 7 goals in 12 appearances. From DM. He sits just ahead of the back line and has contributed 4 goals and 3 assists. Not to mention Bayern's first game without him ended in a 2-1 loss to Augsburg who are currently battling relegation. His impact is undeniable.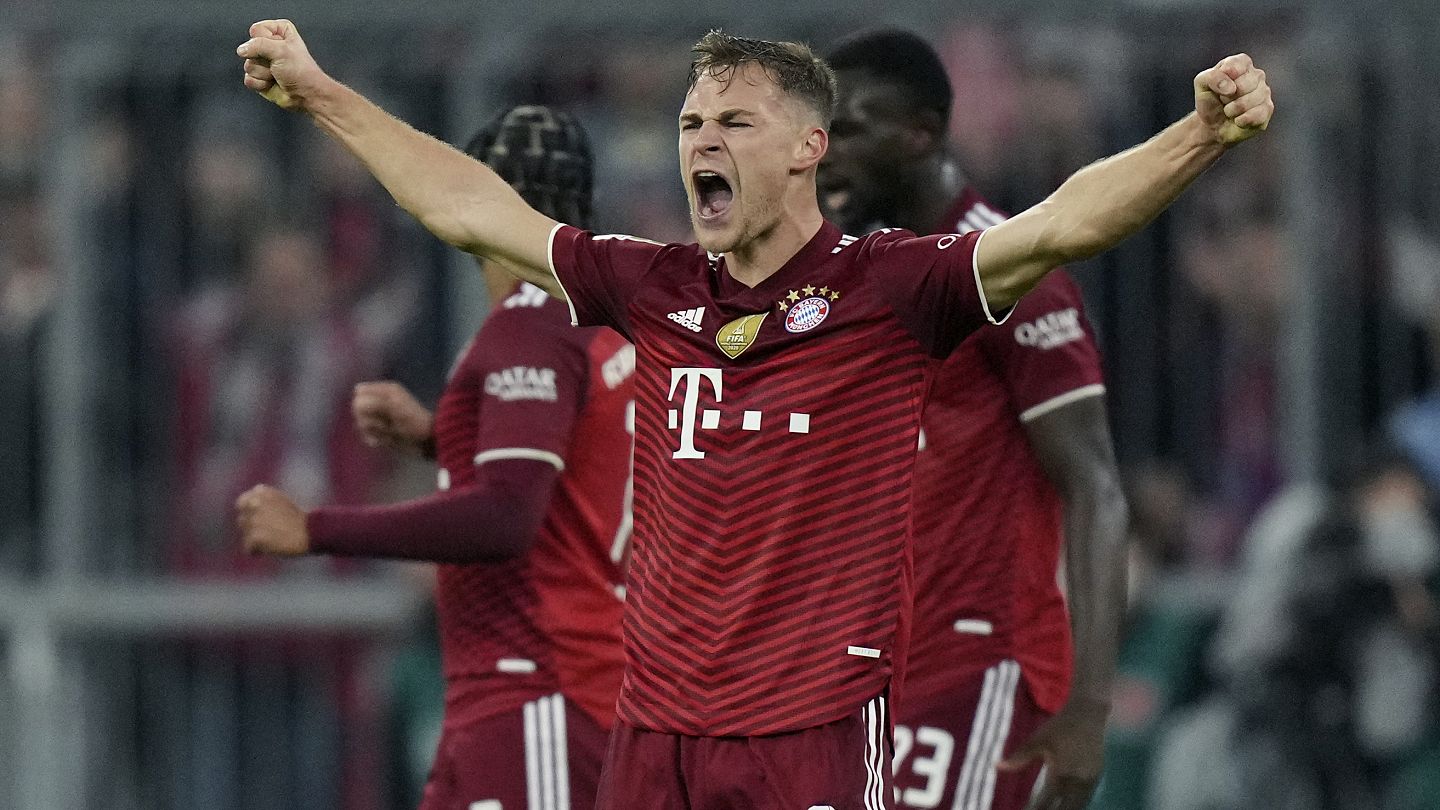 Midfielder 3 – Kante
N'Golo Kante is such a good player that over 2021 the ''Kante role'' became a common phrase, because it is so hard to replicate what he does on a pitch. When talking about work ethic not many people top him, as he is one of the most relentless players of all time. When other players stop to catch their breath, Kante is still on the move to better position himself for whatever may come next. Without him, it feels uncertain that Chelsea would even be close to seeing the CL final, let alone winning it.
Attacker 1 – Messi
The man just won his 7th Balon D'Or. Whether or not you think he deserves it is up to you, but it is set in stone that Messi, amongst his peers, was the best player in 2021. Yes he has had a rough start to PSG, but remember what he did with a more than lacklustre Barcelona team and that he at last won the Copa America. Messi was always going to be inevitable.

Attacker 2 – Lewandowski
And here is the man Messi "robbed" of the Balon D'Or. Understandably Lewandowski fans were frustrated and angry at the results, as he came off the back of being the best player in the world to have another incredible year, an absolute world beater. Lewa would be a multiple time Balon D'Or winner, if only he wasn't playing in this era of football. There was never a question of his position in this team.
Attacker 3 – Salah
Again, just completely undeniable. You can not make a team of the year and not include the man who has arguably been the best player in world football for the past 3 months. He has been utterly unstoppable, game after game scoring goal after goal, it got to a point where it didn't matter how good the defenders in front of him were, Salah was going to make them look non-league standard regardless.