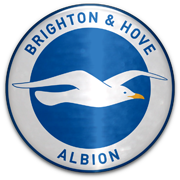 Zak Emmerson
Brighton & Hove Albion U18
Main Position
Centre Forward
Other Positions
Zak Ben Emmerson
Zak Emmerson born 10/08/2004 in , who plays as a Centre Forward for Brighton & Hove Albion U18. They have also represented . Eligible to represent England at international level.
Zak Emmerson,  on born 12 August 2004.
Youth Career
Started his career at Oldham Athletic.
Oldham Athletic
Made his first team debut for Oldham in October 2019 as a substitute against Walsall, becoming the second youngest player in English Football League history at 15 years and 73 days old.
Brighton & Hove Albion
On 15 July 2020, Emmerson Joined the Brighton academy and development squad in July 2020 for an undisclosed fee.
Club Career
No data available
Currently Active Competitions