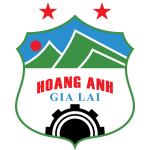 Nguyễn Công Phượng
Hoang Anh Gia Lai
Main Position
Other Positions
Công Phượng Nguyễn
Nguyễn Công Phượng born 21/01/1995 in Nghệ An, who plays as a for Hoang Anh Gia Lai. They have also represented . Eligible to represent Vietnam at international level.
Club Career
No data available
Currently Active Competitions
Support
Get instant support
Support
Hello! 👋🏼 What can we do for you?
09:24