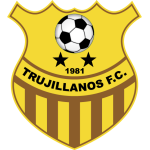 Jesús Manuel De La Hoz Ortega
Trujillanos FC
Main Position
Other Positions
Jesús Manuel De La Hoz Ortega
Jesús Manuel De La Hoz Ortega
Jesús Manuel De La Hoz Ortega born 20/03/1999 in Calamar, who plays as a for Trujillanos FC. They have also represented . Eligible to represent Colombia at international level.
Club Career
No data available
Currently Active Competitions
Support
Get instant support
Support
Hello! 👋🏼 What can we do for you?
04:40